PADI APPLICATION FEES
 PADI APPLICATION FEES FOR 2017
Please note that all PADI application fees are directly payable to PADI, by cheque, credit card or bank draft to the Examiner(s) at the PADI IE. As a result it is PADI's policy not to accept cash or EFTPOS. Consequently all cheques and bank drafts should be in Australian Dollars and should be made payable to PADI Asia Pacific.
PADI Divemaster Application AUS$ 196 (Australian Dollar)
 IDC Application AUS$ 249 (Australian Dollar)
PADI IE Application AUS$ 865 (Australian Dollar)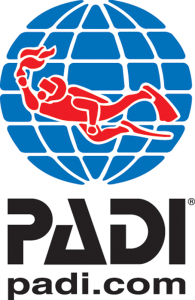 PADI APPLICATION FEES FOR 2017
 MSDT Application Online AUS$ 134 (Australian Dollar)
PADI Specialty Instructor Application AUS$ 99 (Australian Dollar) Method 1, this is if you do your PADI Specialty Instructor training with a PADI Course Director
 Specialty Instructor Application fees are payable one time only and are per PADI Specialty Instructor rating.
PADI IDCS Application AUS$ 161 (Australian Dollar)
EFRI application AUS$ 172 (Australian Dollar) (incl. Primary, Secondary and Care for Children)
In conclusion, these are the PADI Application fees for 2017 for the Asia Pacific office. Other PADI offices may have different PADI Application fees.
In addition to the information provided, please let us know if you still have any questions regarding the PADI Application fees. We will be rather happy to clarify any questions you may have with regards to the PADI application fees.
Looking forward seeing you at one of our PADI IDC programs with our twelve time Platinum PADI Course Director Camille Lemmens! Most noteworthy is that Camille received the Platinum Course Director rating from PADI since PADI started this 12 years ago. As a result you can expect a wealth of knowledge in addition to his vast diving experience and he is happy to share this with you.
Finally, check out some pictures of Moalboal but most of all of Panagsama Beach, where PADI 5* IDC Center 'Neptune Diving Adventure' offices can be found. Please follow the link here. It is especially relevant since it will give you an idea how relaxed and easy going life is in Panagsama Beach.